Our fur and down are consciously chosen for their superior sustainability and performance over synthetic materials. We respect everyone's choice, and therefore we continue to offer products made with alternative materials in our collections.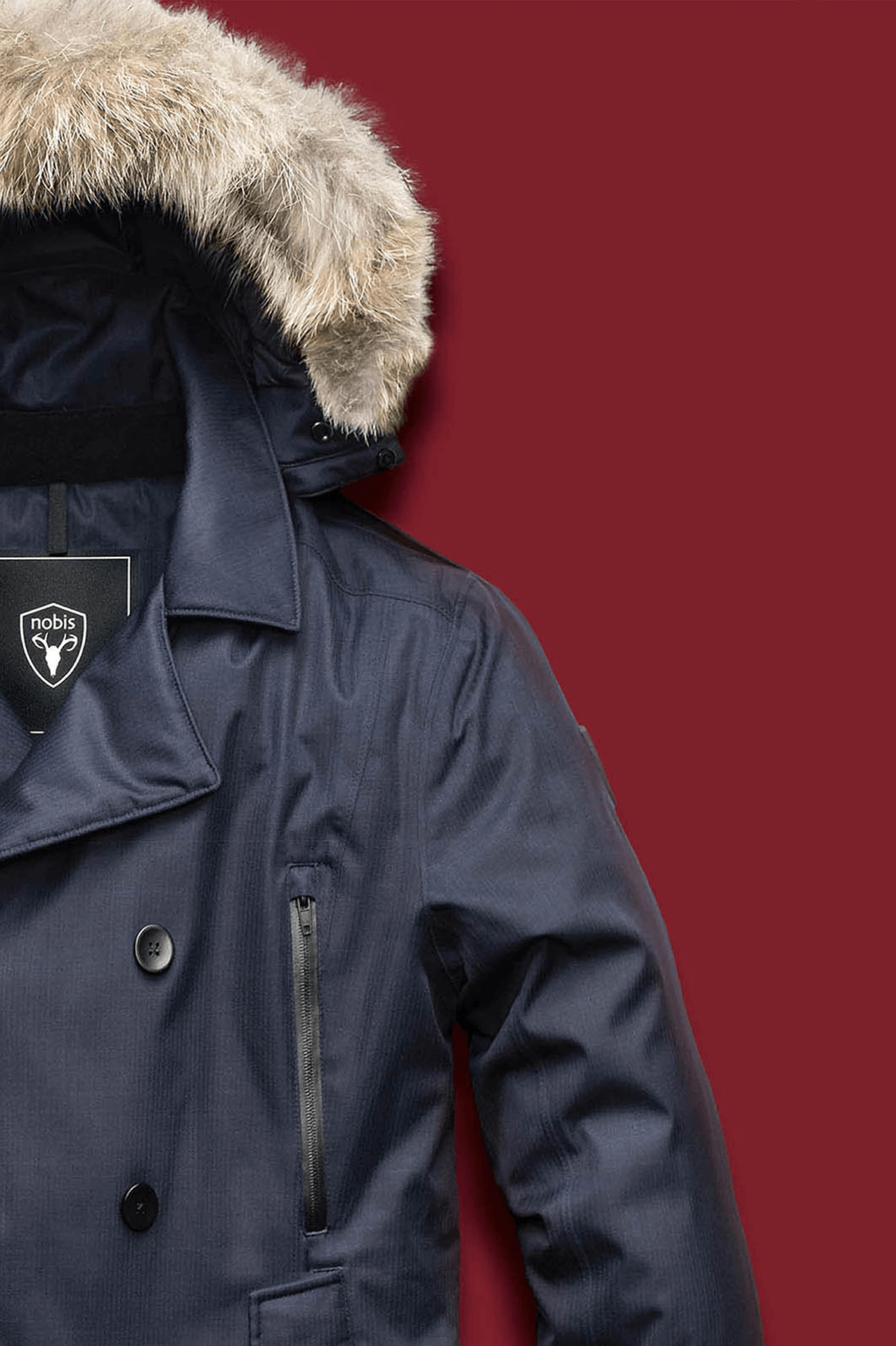 FUR PRACTICES
Our coyote fur is North American wild fur. These wild furbearing populations are abundant in Canada and the United States and are actively managed by licensed trappers to ensure the populations remain healthy and balanced according to annual quotas set by local wildlife management and conservation authorities. Fur trade supports the livelihood of hunters and trappers, who often come from rural and indigenous communities. In some families, trapping has been the way of life for generations.
Trapping in Canada and the United States is highly regulated and is strictly controlled by the regulations set forth by governments, states, provinces, and territories, complying with the Agreement on International Humane Trapping Standards (AIHTS) and the U.S. Best Management Practices. Whether the fur trade exists or not, trapping is practiced in order to manage the populations and protect the conservation of other wildlife.
Real fur offers exceptionally good protection from the elements - far superior to artificial fur, protecting us from freezing cold, wind, and snow. As a natural product, fur is 100% biodegradable and to ensure minimum impact on the environment we do not dye our furs.
WE CREATE THE FINEST OUTERWEAR, ALWAYS CAREFULLY CONSIDERING OUR MATERIALS, PRACTICES, AND FACILITIES. OUR PERFORMANCE TEXTILES HAVE DISTINCT ETHICAL PROPERTIES. WE USE PREMIUM CANADIAN ORIGIN WHITE DUCK DOWN, ETHICALLY SOURCED AND PROCESSED.
- ROBIN YATES, CO-FOUNDER AND VICE PRESIDENT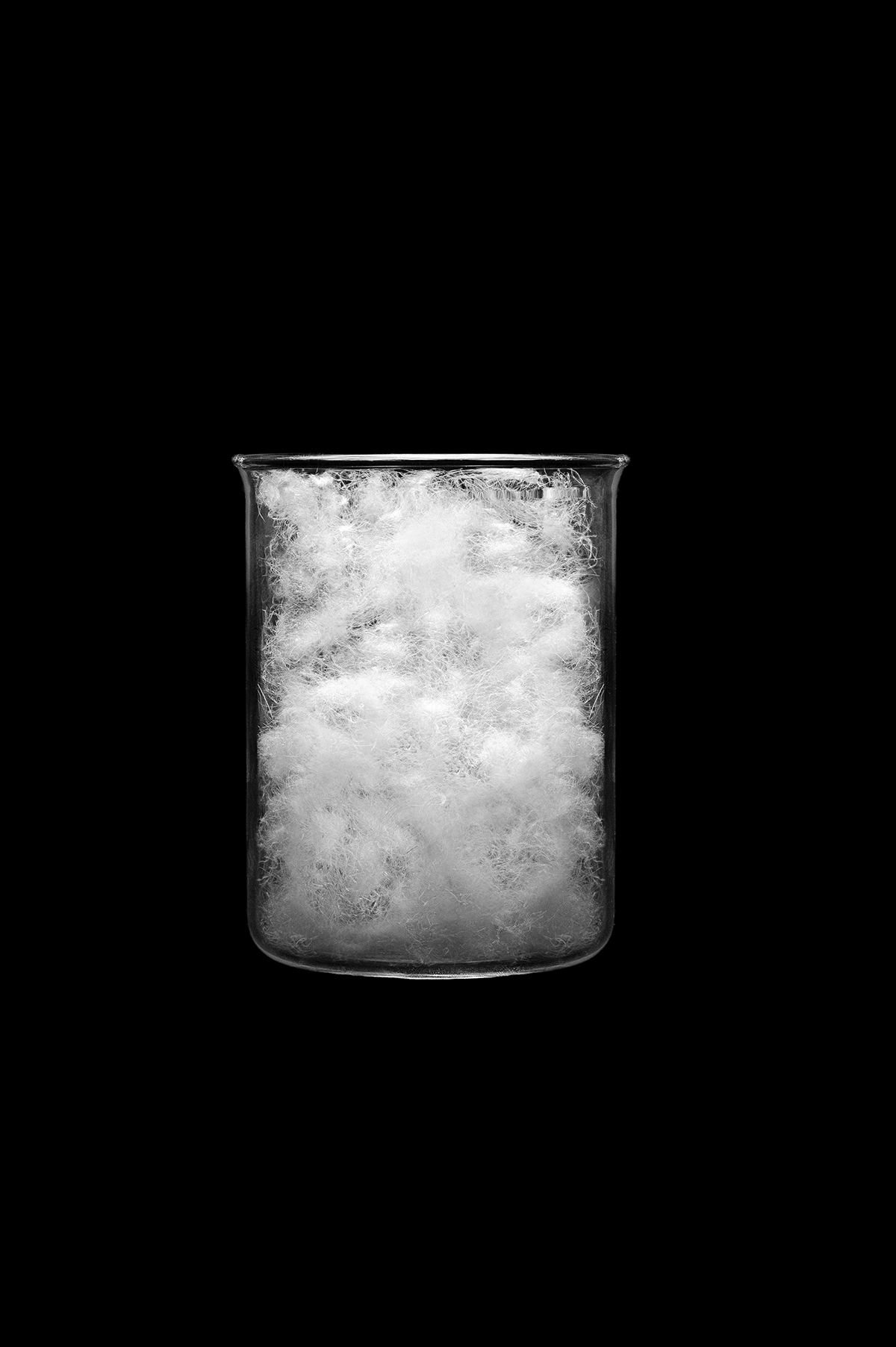 DOWN PRACTICES
Nobis down is 100% Canadian origin white duck down and always a by-product of the food industry. Down is nature's best insulator and generally continues to offer better warmth than synthetic insulation of the same weight1. On average, Canadian ducks are raised longer than in Asia, resulting in higher quality down product. Mature birds produce larger down clusters, which contribute to a higher fill power.

ANIMAL WELFARE

Canadian standards for food, cleanliness, animal welfare, practice and care, and government oversight are amongst the highest in the world, and all Canadian farms are provincially and federally inspected facilities and monitored by the Provincial/Canadian Food Inspection Agency.
To maintain the highest product quality and integrity, we work with third-party qualified down suppliers. As of 2022, our down products will be procured from CANADIAN DOWN STANDARD and DOWNPASS qualified manufacturers. These certifications ensure traceability and humane treatment of waterfowl at every step of the supply chain.
CANADIAN DOWN STANDARD (CDS)
Exclusive to Canadian down, CDS is an ethical down procurement standard that ensures adherence to strict animal welfare standards at every stage of the supply chain. CDS prohibits collector-based down within the supply chain, which means that all down is procured directly from farms, maintaining traceability back to the farm level. To qualify for the standard, the entire supply chain is regularly 3rd party audited for compliance. To learn more, visit Canadian Down Standard.
DOWNPASS
DOWNPASS is an animal welfare and product quality standard, which ensures that animals are humanely treated at all stages of the supply chain. Farms and supply chains are regularly audited for compliance. To learn more, visit Downpass.
SAFE AND SUSTAINABLE BY DESIGN
As a natural product, down has lower environmental impact than synthetic petroleum-based insulations. Additionally, down is biodegradable and processed without hazardous chemicals, and therefore does not cause an adverse impact on the environment.

Nobis down products have strict quality and cleanliness standards, and the products go through multiple wash cycles and high temperature drying to ensure the products are fully clean and sterilized. Each Nobis lot is rigorously tested for quality and cleanliness, exceeding international hypoallergenic standards.

To meet the highest human-ecological standards, we are working towards ensuring that Nobis down will be bluesign® approved or STANDARD 100 by OEKO-TEX® certified in the future.
References
1. Severinghaus, S., Bernstein, P., & Hamilton M. (2019, July 1). Long Trail Sustainability. Life Cycle Assessment of Down Fill Material – Final Report. Understanding the environmental impacts of down fill material and how down fill material compares to polyester fill material. Available online: https://idfb.net/about-down-feather